Startup YaDoggie is a dog food delivery service focused on your dog's health. Besides providing high-quality dog food, they want to make sure you're properly feeding your dog to keep it healthy.
"When you register at YaDoggie we learn about your dog and help find a customized plan that makes sense. We want to work with you on this. We love healthy doggies."
They create a customised feeding plan for your dog, and offer a tech gadget to keep track of how much you're feeding: The Smart Food Scoop is connected to a companion app and tells you and your family whether your dog has already been fed that day.
The data from the scoop helps YaDoggie to automatically adjust the delivery schedule for your next load of kibble. You will never run out of dog food again!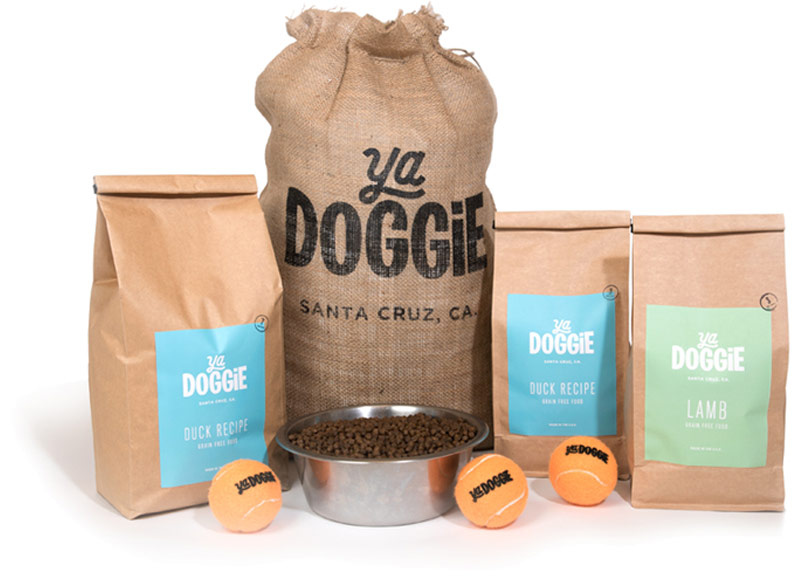 The YaDoggie Food & Delivery
The YaDoggie team created a balanced dry food suitable for different dogs with varying activity and health levels. They offer three recipes with different main protein sources: Buffalo & Duck, Lamb and Turkey & Pea. All of these are 100% grain-free and contain no fillers, corn, soy or other byproducts that aren't valuable for your dog.
YaDoggie offers what they call a "predictive delivery system". As they get to know your pup better and create a customised feeding plan, they also analyse how much he will eat. That way they can schedule your next food delivery in advance. You can, of course, adjust the delivery date, which helps YaDoggie learn to be more precise in the future.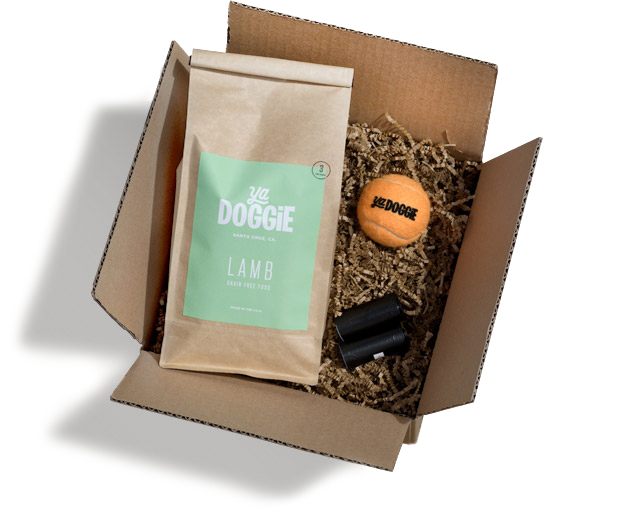 They are able to offer you their service as dog food advisor, as they are strictly direct-to-consumer. Without wholesale and distributors, they can react to the needs of their pupstomers directly and adapt their business quickly.
The Smart Dog Food Scoop
The Smart Food Scoop, the tech gadget complementing the service, will be available in November 2017. Whenever you scoop out a meal for your dog, the Scoop will recognise that and send the info to the accompanying app. It reacts to the movement of tipping the food from the scoop into your dog's bowl.
All members of your family that use the app will then get a notification that the dog has already been fed. For kids and other loved ones without a smartphone, a green light on the scoop tells you "Go ahead, feed the dog!", a red light says "Stop, the dog has already been fed."
Using the Smart Food Scoop will also help YaDoggie to plan the delivery date of your next box of food.
How to get it?
You can sign up for the YaDoggie club on their website yadoggie.com. For 1$ you get a starter kit mailed that includes trial bags of all recipes, a bag of treats, some poop bags and a tennis ball. If you don't like what you get, they will even refund you the 1$! YaDoggie is available in all states of the US.
What you get, at a glance:
high-quality, grain-free dog food delivered to your doorstep
a starter kit with trial bags of food, treats, poop bags & a tennis ball for 1$
a customised feeding plan suitable for your dog's age, breed, activity level and health
"predictive delivery" based on the calculated amount of food your dog needs
a Smart Scoop (if you order before November 2017 you get one for free as an Early Adopter Bonus!)
free shipping
a free companion app to order food and set feeding reminders
---
tldr;
Sign up for the YaDoggie Club on yadoggie.com to get high-quality dog food shipped to you automatically before you run out!
---