Finnish design brand Magisso brings skandi design to your dogs' food and water bowls. Their modern design and colour will blend right into your nordic interior. The bowls come in three different colours: matt black, pastel pink or pastel blue.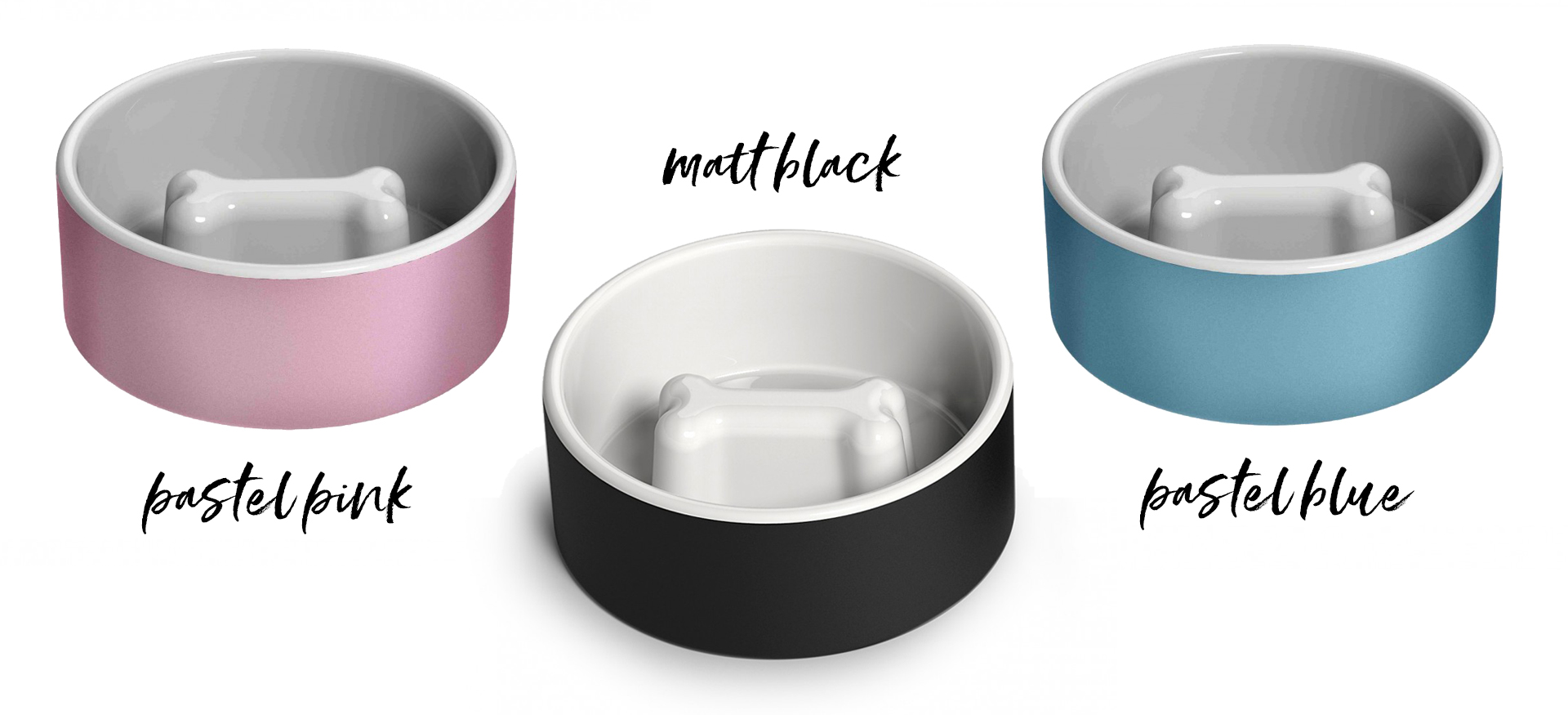 The material – ceramics – will keep your dogs' food or water chilled for a few hours if you soak the bowl in cold water for a minute before using it. This is perfect if you have to leave the bowl out while you're away for work. (Magisso took this concept from their ceramic wine coolers.)
Slow Feed Bowl
Additional to a classic dog bowl, Magisso designed a beautiful slow feed version of these self-cooling bowls. If your dog gobbles down his food too quickly, the bowl will help to slow him down a bit as he has to eat around the bone-shaped obstacle in the middle. This prevents over-eating and upset dog tummies. And did you know a prolonged chewing process also increases the saliva production of your pup, which improves dental hygiene?
We have already seen this bowl at resellers like Molly & Stitch (which we already wrote about this week showing you their minimalist dog bed!), but you can also get them via Amazon starting at around $ 30, depending on size / version you want to buy.
---
tldr;
Get the self-cooling dog bowl from the Happy Pet Project by Magisso. Also, keep water & food cold with this beautiful ceramic bowl ❤️
---