You'd like to know what your dog is up to when they're not at home, wouldn't you? Everyone else is just as curious as you are! It seems like there's a new pet monitoring device on the market every week.
There are, for example, innovative gadgets like the Anthouse Pet Sitter, which have a lot of great features to engage with your pet from afar. But for the average household, a simple camera is often enough.
We want to share with you an uncomplicated way we found to check in on our dog while we're away!
Monitor your dog with a device you already own: The Manything App
Manything is a video surveillance app, which let's monitor literally (m)anything: your office, your baby's crib or your dog!
If you own a phone or tablet, you probably already own your pet monitoring device. The Manything App works on iOS, Android and Amazon products, which covers a big range of devices. Here's a list of supported devices, for your reference!
You will need at least one device at home (the recording device/s) and one device you take with you (to watch the live stream). We (being tech people) had about 5 unused devices lying around at home anyway, so this was a perfect solution for us!
How it Works
Once you downloaded the app (iOS / Android / Amazon Appstore)  and created an account, you can set up and use your pet monitor in minutes.
You can watch the live stream, or let the app alert you whenever something is moving in front of the camera. If you want, you can even talk to your dog via the app! Those features are available for free.
If you'd like to save your videos for later or set up more than one camera, you can buy their subscription plans via in-app purchases according to your needs. The pro plans start at 2.99$ / month.
Features
Live Streaming
Remote Camera Control
Motion & Sound Alerts
Two-Way Talk Functionality
Time-Lapse-Mode
FB-Live Integration
Saving Videos in the Cloud (PRO)
Continuous Recording (PRO)
Our Dog Monitoring Setup
We set up two iPads to film our bedroom (where our puppy is left when we're away) from two different angles. We're watching the live stream via our iPhones. With the app, we can monitor Dea's progress with staying calm when she's home alone. It's a bit harder on her than on other pups, as we're usually both working at home!
Besides keeping an eye on her, we caught her lying on the bed repeatedly (which is forbidden when we're there) ☝️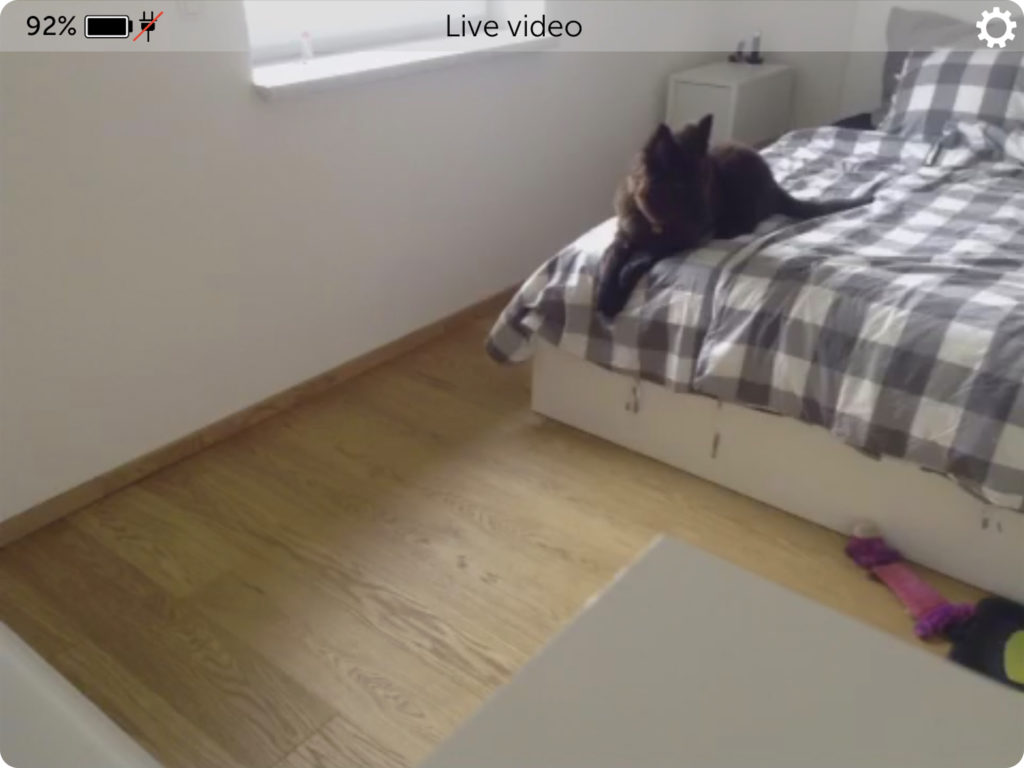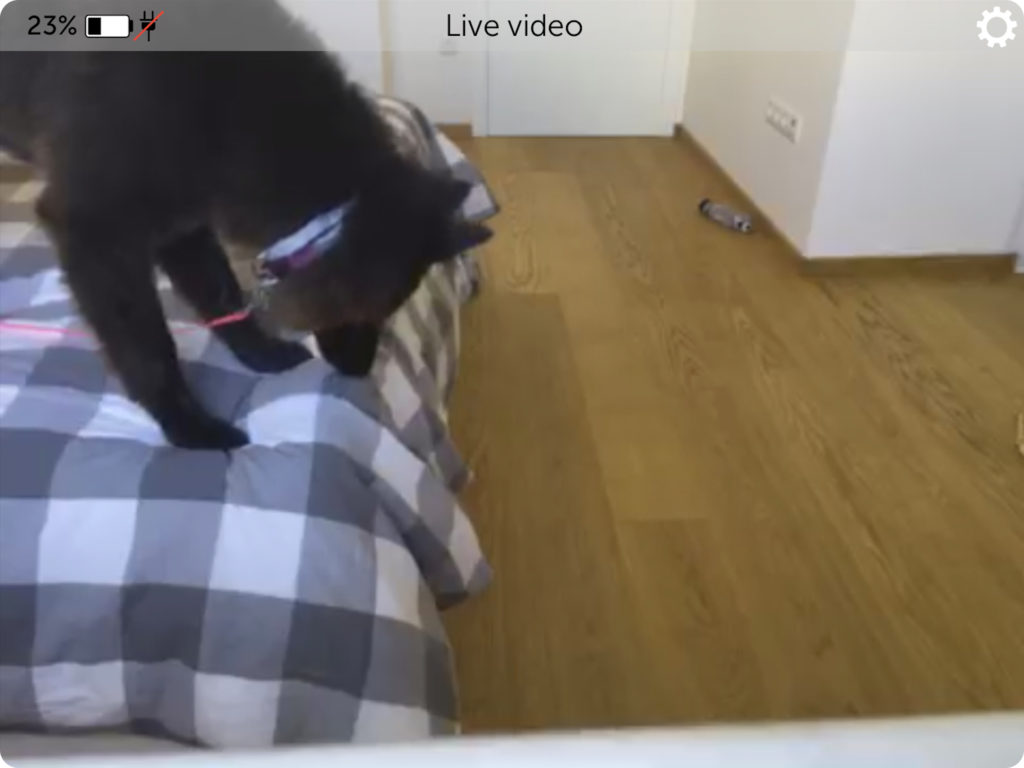 We can only recommend using Manything as a cheap and simple solution for pet monitoring!
---
tldr;
Get the Manything App for your iOS or Android device to set up a live streaming camera to monitor your dog!
---