You know being overweight is bad for you. And you know eating healthy makes you live longer. It's not a surprise that it's no different for your dog! Feeding healthy and nutritious food can up the lifespan of your pet significantly and decreases the risk of your dog getting sick.
The pet food industry has changed a lot in the past years. Pet owners start to get more knowledgable about what's good and what's bad for their furry friends. It's a good thing people start caring about their dogs' diet as much as they do about their own! Startup Ollie takes the pet food world another step forward.
Custom Dog Food Delivery: How it Works
Ollie is a dog food delivery service. They send you healthy food that's balanced for your dog based on age, weight, breed and other factors. If you provide them with information about your pet, they calculate his or her nutritional needs and recommend one of their plans.
All of their food is human-grade, so you can safely eat it, too. It consists of real meat like beef, chicken and liver, combined with vegetables like sweet potatoe, peas or carrots. The recipes are developed with the assistance of specialized vets, so their meals are nutritionally balanced.

Ollie cooks their food at low temperature, so all nutritional value is preserved. Then, they flash freeze it and send it to you in a 2 week rhythm.
You get the exact amount your dog needs based on its stats and activity level. Ollie even sends you a customized scoop to assure correct portioning! Prices are about $6 per pound on average and their service is available throughout U.S.
About the Company
Ollie makes sure there is no "mystery meat" in your dogs' food. And they do it with love as you can sense in everything they do – from packaging to the setup-process on their website. The brand is designed to look very friendly and modern. It sets the company apart from all of the "hippie-look" dog food brands that offer natural / BARF food.  The identity really conveys the spirit of Ollie and we love the bold, two-color application! The identity has been designed by Communal Creative, a NYC-based studio.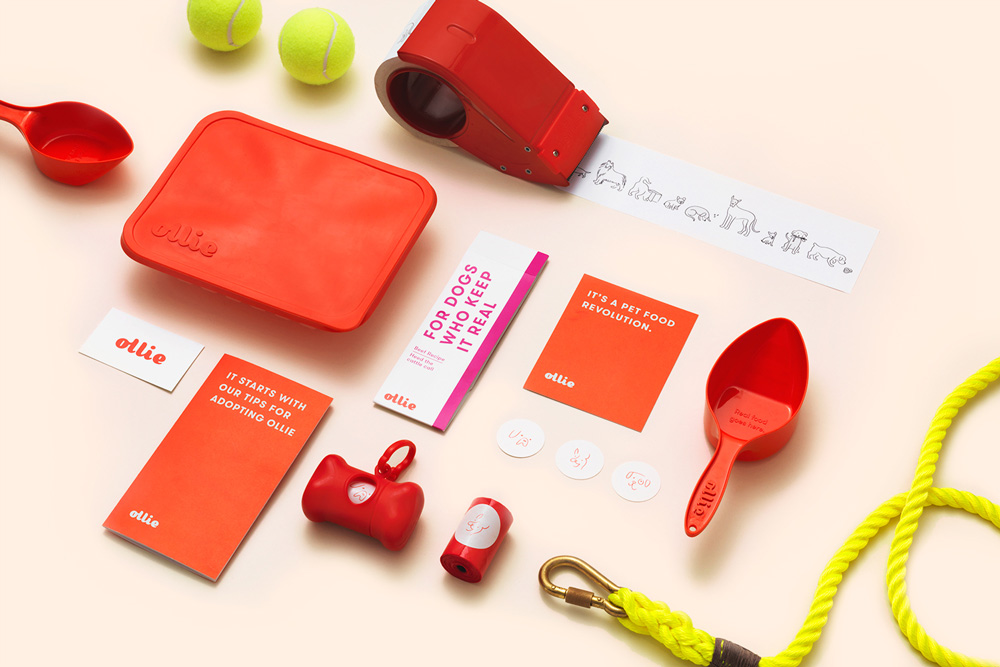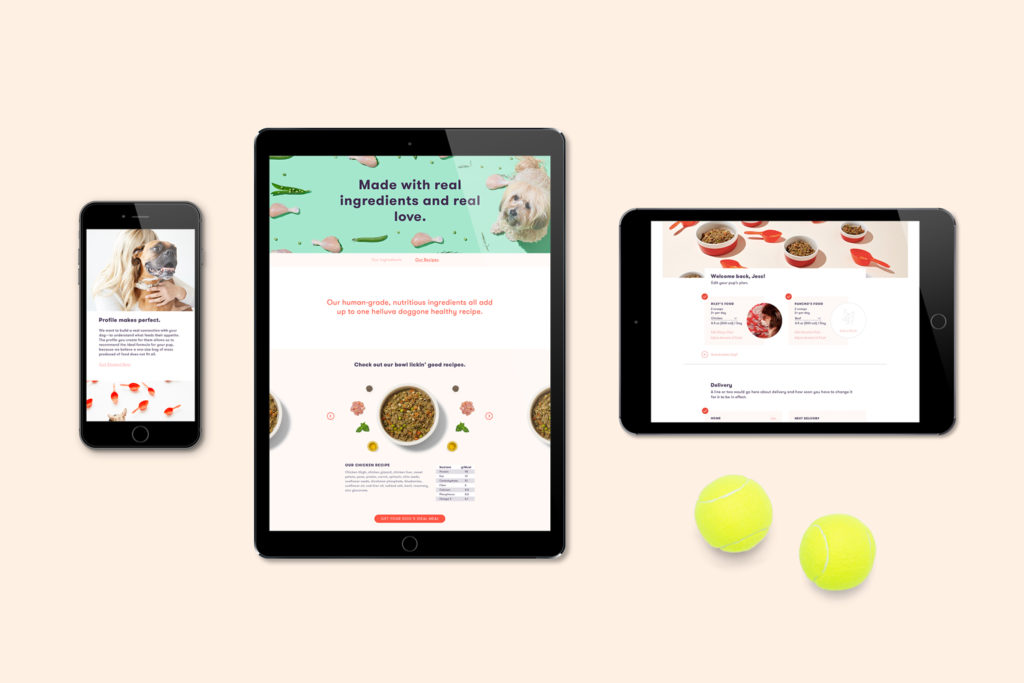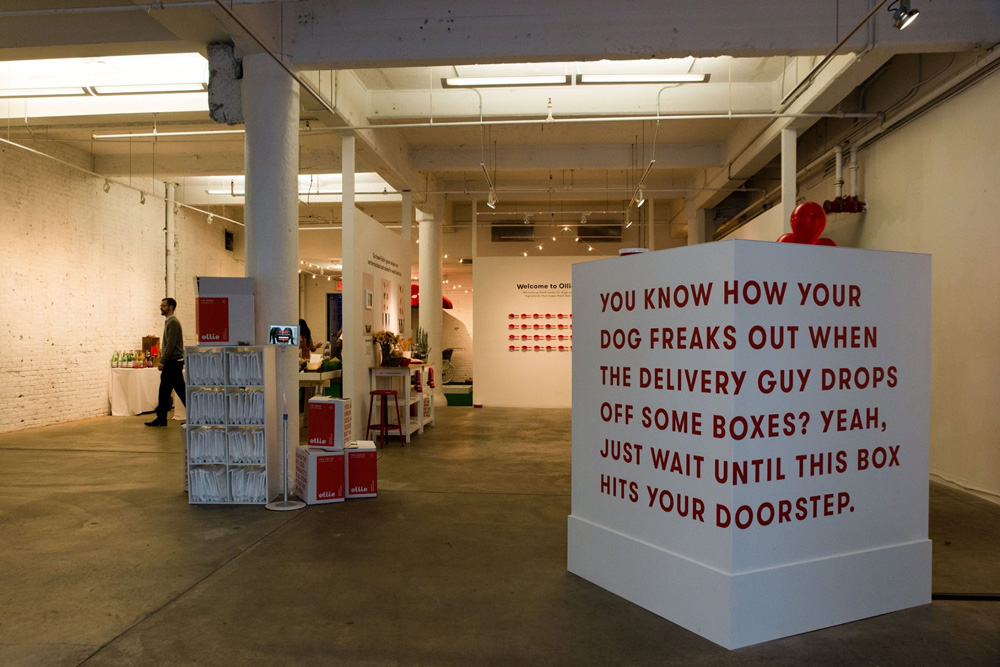 In order to offer national delivery throughout U.S. the ambitious company raised $ 4,4M and works in two teams from NYC and Pennsylvania. Besides revolutionizing the dog food world, Ollie has plans to feed healthy food to cats in the future, too.
---
tldr;
---