Have you ever had to fumble around with the clip of your leash? We only buy leashes with high-security carabiners that won't break when we're out and about. Unfortunately, these aren't really comfortable to attach one-handedly.
"Life is full of obstacles and connecting with your dog shouldn't be one."
– Michael Brian, Founder of Magdog
Michael, the founder of Magdog was frustrated with the dog equipment available. So he and his team created their own leash, collar and harness and packed them full of innovation. We love how thoughtful every part of the products is. They solve problems you didn't even know you had!
All of their products are made of a water-resistant, odour-free and extra-durable material (Argos) and equipped with reflective accents and neoprene padding for a comfortable fit.
The Magnetic Leash – Mag:Latch
With their Mag:Latch system, Magdog found a balance between a secure clip and easy handling. The magnetic connection mechanism draws the two parts together and is very easy to connect.
Once attached, the magnet between leash and collar (or harness) holds up to 300lb of pull force. Nonetheless, it can be released quickly through a pull on a security latch. It's also durable and won't rust.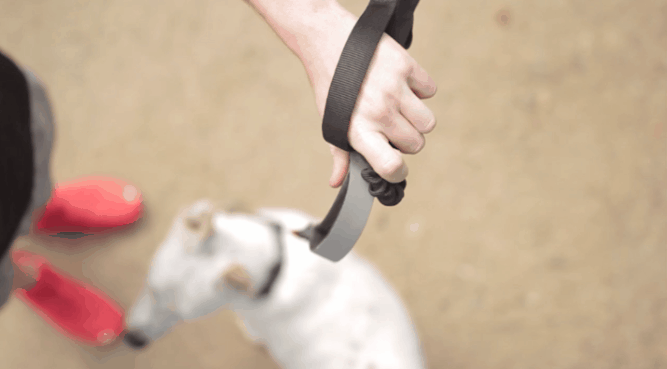 Features At a Glance
Mag:Latch Magnetic Connection for Leash, Collar and Harness
Mag:ID Identification Number on every Collar & Harness to get your dog back quickly if it gets lost
Water-Resistant, Odor-Free and Extra-Durable Material
Reflective Accents
Comfortable Padding of Collar & Harness
Ergonomic Anatomy of the Harness for ideal freedom of movement
Gear Loops on the Leash to fasten water bowls or poop bag dispensers as needed
Additional short lead handle on the Leash
Back the Magdog Kickstarter
You can get the Magdog gear by backing their Kickstarter campaign. It's active until Saturday, October 21st, 2017 03:00 CEST. Until then you'll get some sweet discounts. Prices start at 60 $ for Leash and Collar if you get their Early Bird Deal.
---
tldr;
Back the Magdog Kickstarter Campaign to get a Leash, Collar and Harness that are a breeze to connect for your hiking adventures with your dog.
---