Jen, dog mom of Hoku the Shiba (@hellohoku) had a reason to celebrate: She officially announced her new online shop Fox&Bagel, where she sells pins and patches of things she loves (like Dogs, Asian Noodles, Bubble Tea, Hawaii and Hiking)!
What started as a New Years resolution for designer Jen has evolved into a witty collection. Obviously, we love the dog pins & patches, but who could resist a cute little fox or a bowl of Pho Pin?
Dog Pins & Patches
These dog pins & patches are our absolute favourites: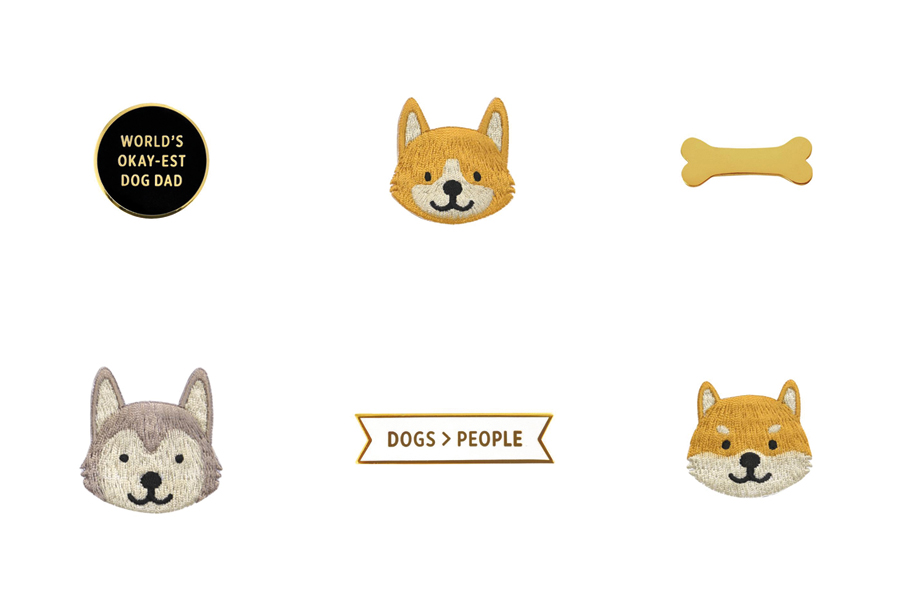 You haven't had enough yet? Take a look at Fox&Bagel's complete Collection for Dog People!
If you want to read more about the adventures of Hoku, the adorable Shiba, we recommend Jen's Blog hellohoku.com. I'll guarantee a severe case of wanderlust when looking at all the beautiful photos Jen shoots while hiking!
---
tldr;
Shop Jens cute (dog) pins & patches at foxandbagel.com!
---