Did you ever chat with a dog? Well, we did! We had a nice conversation with a Border Collie working at BarkBox on Twitter. He is very well behaved and helpful. Sadly, he couldn't send us a BarkBox to Europe, either (we have tried convincing the humans working there before!). But he definitely made our day!
How can I talk with a dog?
Bark has implemented a dog chatbot in their message channel on Twitter. This means you get automated answers to frequently asked questions by Dog, the Border Collie. He can also help you to get the right BarkBox subscription for your pup.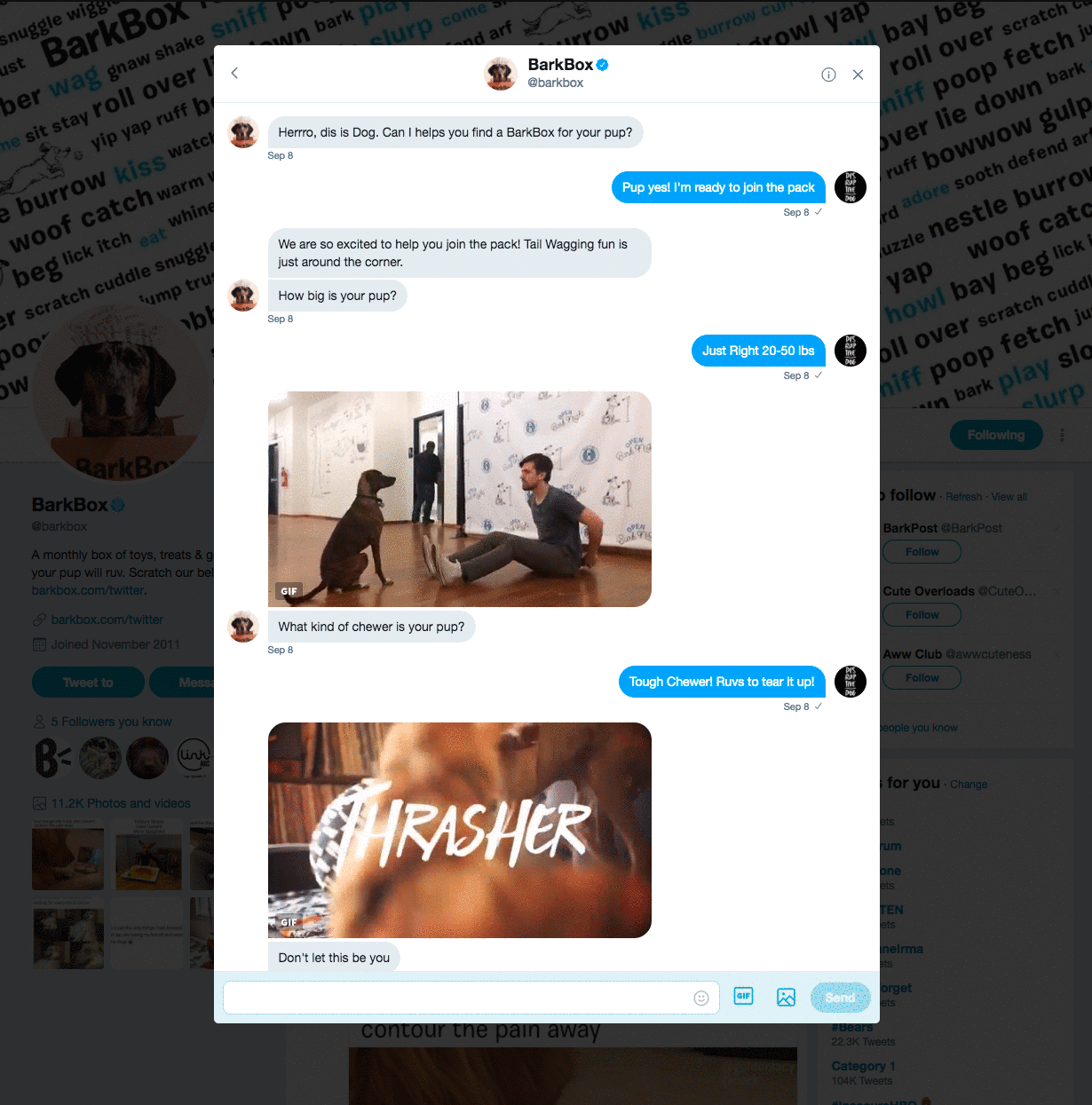 If the question is too hard for a dog to answer, the awesome folks at BarkBox are there to help: You can continue your conversation with a human.
We enjoyed the conversation with Dog a lot – especially since he has a great GIF collection, as you would expect from someone working at BarkBox! Try it out for yourself by pressing the "Message"-Button on BarkBox' Twitter Channel!
---
tldr;
Chat with a dog on BarkBox' Twitter Channel! Just press "Message" on their profile and see their Dog Chatbot in action!
---