Did you know there are over 400 dog breeds in the world? (Not counting all the mixes, of course!) Illustrator Lili Chin drew 345 of the different breeds and painted them onto a world map according to their country of origin. It's so fun to search for different breeds on it! Look for your favourites on the zoom-in version on Lilis website!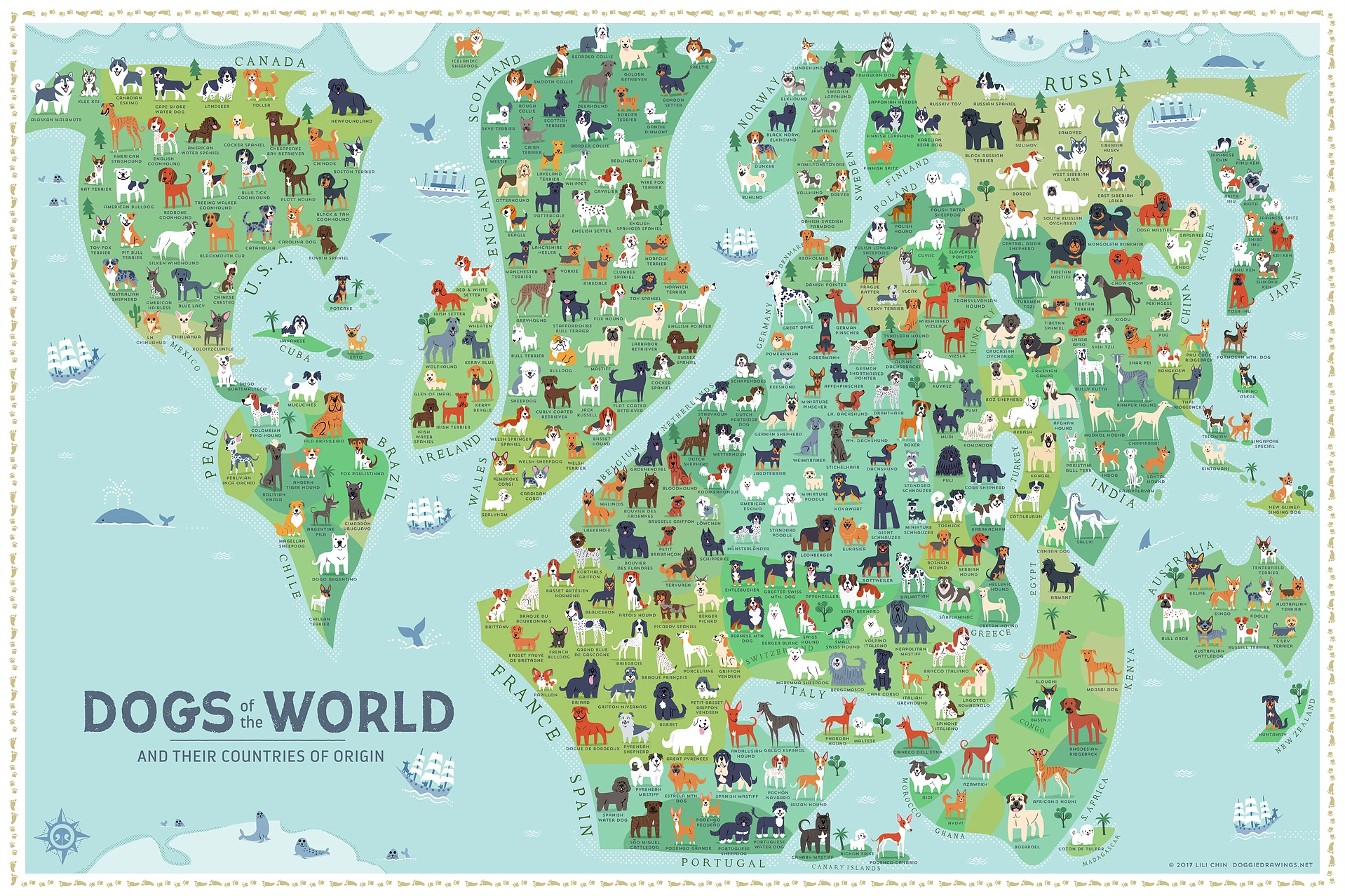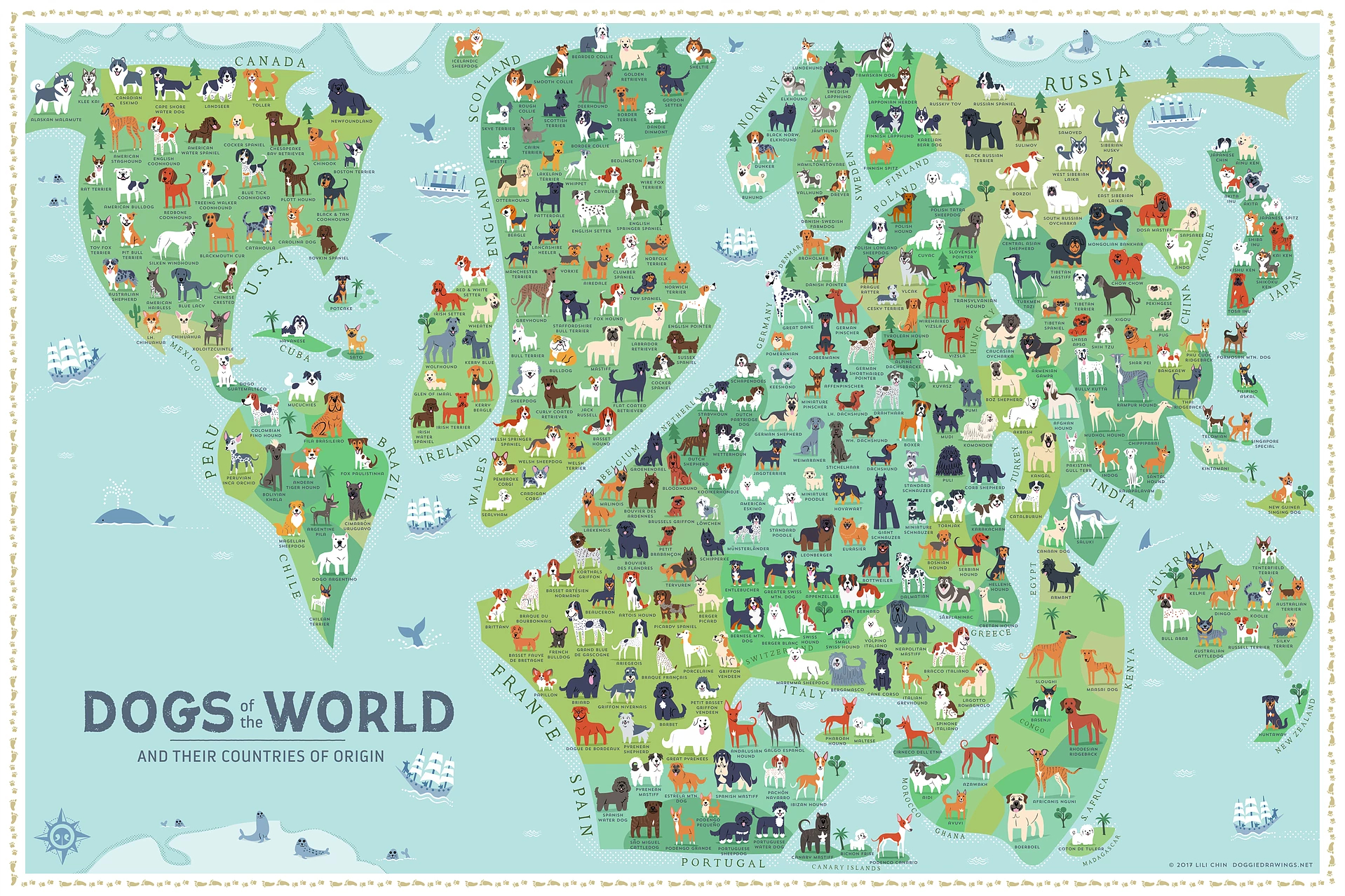 Buy Dogs of the World Products
---
tldr;
Buy posters or a jigsaw puzzle illustrating (almost) all the different Dog Breeds of the World by artist Lili Chin!
---